Den 4. desember i fjor lanserte The Boss samle-/spesialutgaven "The Ties That Bind – The River Collection", i kveld legger han og bandet ut på turné i USA. 24 konserter står for tur, og Springsteen skal spille "The River"-albumet (1980) i sin helhet, og i original rekkefølge, på samtlige konserter.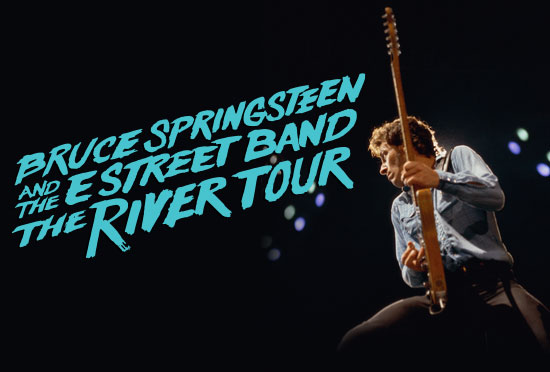 Ved tidligere samleboksutgivelser (Born to Run og The Promise: The Making of Darkness on the Edge of Town) har ikke Springsteen støttet utgivelsene med turné, og at det til slutt endte opp med en lengre turné (16. januar-17. mars) denne gangen var visstnok ganske så tilfeldig; som Sjefen selv uttalte til Rolling Stone: "We made the box set and there was no plan to tour, then we felt maybe we should do a show just to raise the flag and have some fun and make it a little more exciting. I said, okay, maybe we'll do a show in New York, then that went quick to, maybe we should do a couple of shows. Then it turns into, maybe we should do a small series of shows, basically one-nighters, with maybe a little bit around the country." De endte opp med 24 konserter over hele USA, i løpet av to måneder.
Søndag den 24. januar spiller han den første (av to) konserter i verdens mest legendariske musikkarena, Madison Square Garden i New York. Lyd & Bilde er selvsagt til stede for å ta pulsen på Springsteen anno 2016. Anmeldelsen kan du lese i print- og Digitalutgaven av Lyd & Bilde i mars.
Samtlige av konsertene på denne turneen vil bli profesjonelt innspilt og mikset, og gjort tilgjengelig for kjøp kun dager etter selve konserten, både i mp3, HD og lossless kvalitet. Om du fortsatt foretrekker det fysiske mediet, kan du kjøpe hver enkelt konsert på CD. Last ned/kjøp her!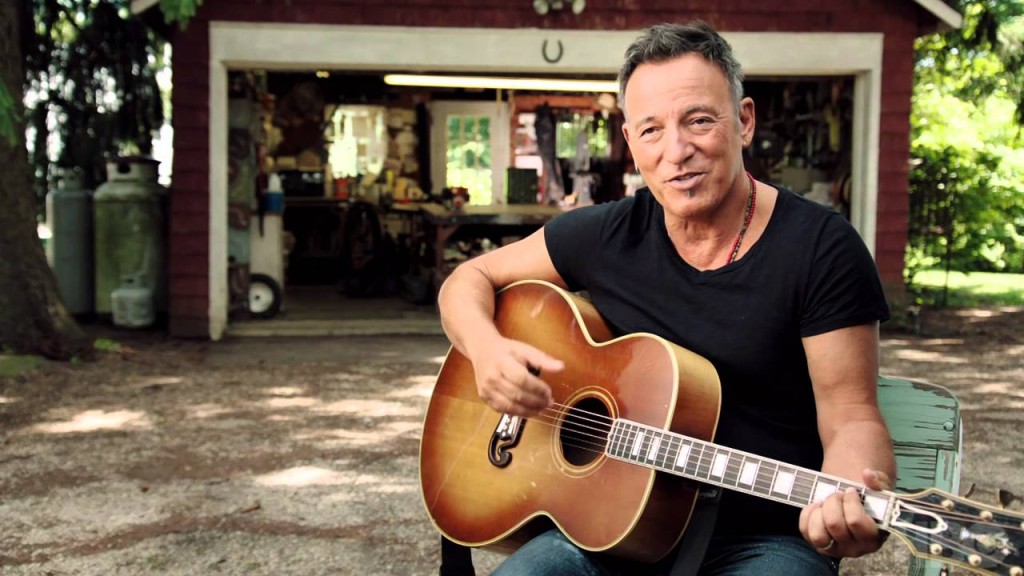 I samleboksen som kom i desember fulgte den helt nye dokumentaren, om albumets trange tilblivelse, med: "The Ties That Bind".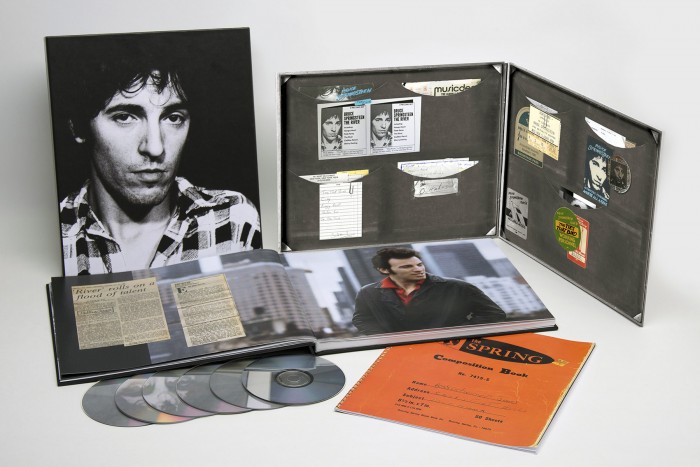 Denne uken har Springsteen og det "originale" E Street Band hatt øvelser i forkant av turneen. Det er et nedstrippet E Street Band Springsteen tar ut på landeveien denne gangen. I motsetning til de 18 personene han brakte med seg på High Hopes-turneen, vil "The River Tour 2016" bestå av den harde kjernen: Springsteen, Little Steven, Patti Scialfa, Max Weinberg, Garry Tallent, Roy Bittan og Nils Lofgran. Samt Charles Giordano (som erstatter avdøde Danny Federici) og Jake Clemons (som erstatter sin avdøde onkel, Clarence Clemons). Inn fra "sidelinjen" kommer også den, tilnærmet faste, fiolinisten, Soozie Tyrell.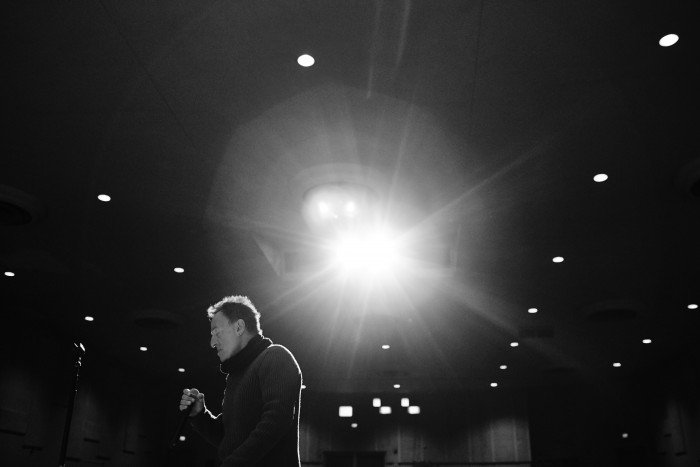 Se alle konsertdatoene for "The River Tour 2016" her!
Per dags dato ser det dessverre ut som om det kun er det amerikanske publikum som får oppleve denne unike The River-turneen, men fortvil ikke, ifølge Springsteen selv, så er et nytt album (akustisk soloalbum) like om hjørnet!
OPPDATERT (17.01.2015)
Dette spilte Springsteen første kvelden (i Pittsburgh):
Setlist:
Meet Me in the City
The Ties That Bind
Sherry Darling
Jackson Cage
Two Hearts
Independence Day
Hungry Heart
Out in the Street
Crush On You
You Can Look (But You Better Not Touch)
I Wanna Marry You
The River
Point Blank
Cadillac Ranch
I'm a Rocker
Fade Away
Stolen Car
Ramrod
The Price You Pay
Drive All Night
Wreck on the Highway
Badlands
Wrecking Ball
Backstreets
Because the Night
Brilliant Disguise
The Rising
Thunder Road
* * *
Rebel Rebel
Bobby Jean
Dancing in the Dark
Born to Run
Rosalita (Come Out Tonight)
Shout
Den amerikanske fanklubben Backstreets skrev følgende om åpningsshowet:
"January 16/ CONSOL Energy Center / Pittsburgh, PA
Notes: Thirty-five years after the River Tour, the River Tour begins. A good deal of rehearsing for the newly stripped-back-down E Street Band, in both New Jersey and Pennsylvania, paid off in one of the strongest opening nights in memory, for an "incredible" Pittsburgh audience. After "Meet Me in the City" kicked things off in high gear with the promised River outtake, it was right into the full album, in slots 2 through 21. The dynamic, front-to-back, rarity-packed River sequence formed the heart of the show, though Bruce wasn't close to through after "Wreck on the Highway." He and the band kept going for more another hour and then some, turning in a 34-song set that went well past the three-hour mark. Of course they brought out the requisite big guns in this latter portion of the show, like "Badlands" and "Born to Run," but also delivered a five-decade span of material, from "Rosalita" to "Wrecking Ball." A "Rebel Rebel" encore, in tribute to "good friend" David Bowie, had the crowd shouting "Hot tramp, I love you so" and has to go down as a major highlight; but really, taking top honors tonight was the tour's namesake, the River album performance, full of heart and soul. Good thing it's gonna bear repeating. Full report to come."